Groundworks Derby - Reliable Groundwork Contractors in Derby
Looking for a professional groundworks team in Derby?
Derby Groundwork Contractors carry out all types of commercial groundworks.
Commercial Groundwork Contractors
One of our main services is as groundwork contractors, which includes all forms of groundwork construction and groundwork engineering from site investigations to the removal and recycling of concrete to ground remediation. We have been in business for over 20 years and now have an excellent reputation as a commercial groundwork company in Derby and surrounding towns and villages.
We have been completing commercial groundworks for local councils, large retail chains, construction sites and many other prominent businesses throughout Derbyshire for many years with great success. We can undertake complete site preparation including drainage to full building foundation installation and ground remediation works. Along with all this we also offer a paving and hard landscaping division for driveways, parking areas, garden patios and more.
We are a family run business that has expanded into various other divisions including groundwork engineering, groundworks for foundations, piling, concreting, bulk excavations and landscaping.
With many years experience in groundwork contractors we have built up a wealth of knowledge and can provide tailored groundwork services to our commercial and residential clients. Whether you need an area prepared for development such as a new car park, shopping centre or new housing, you can count on our groundworks team to be there for all your groundwork needs.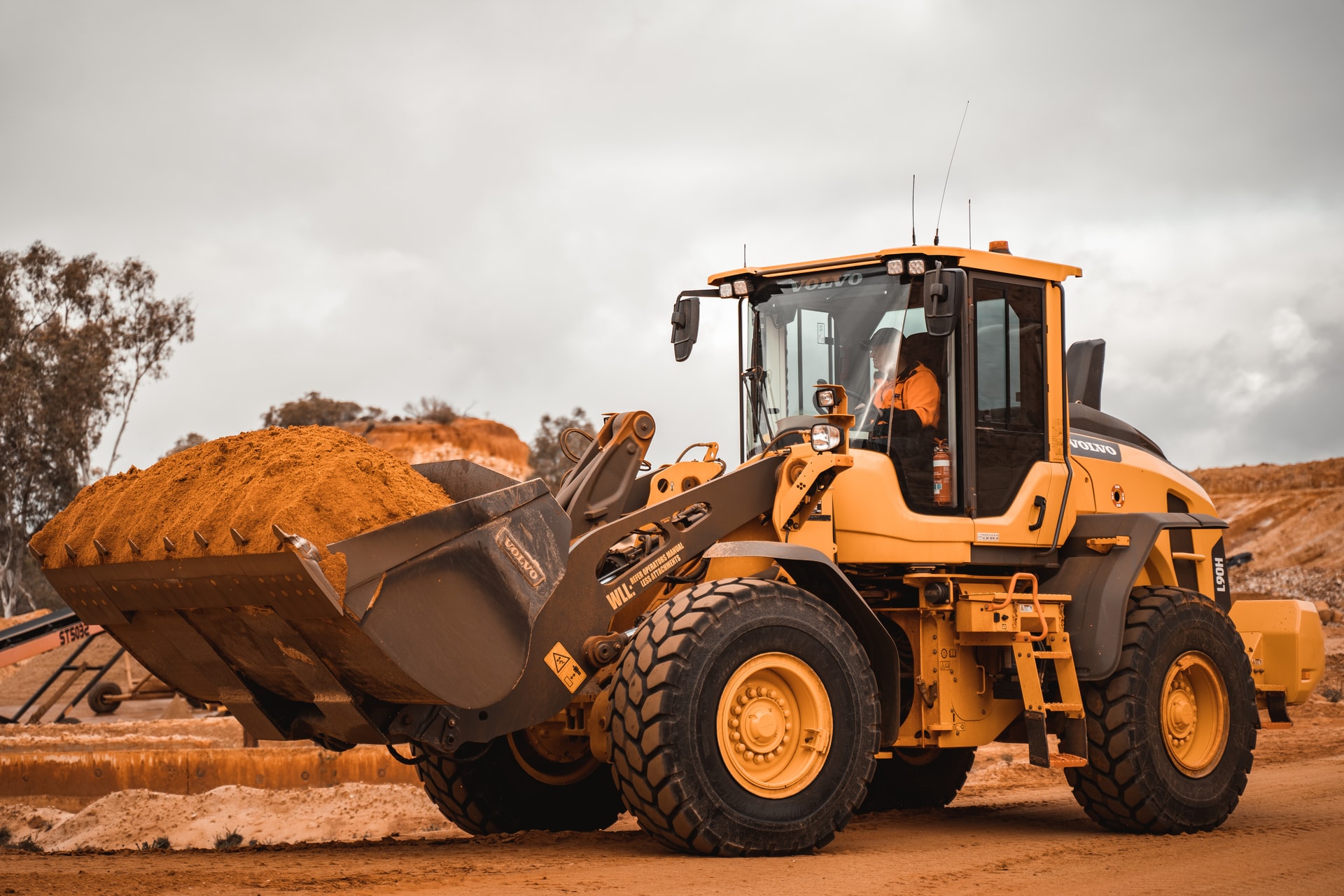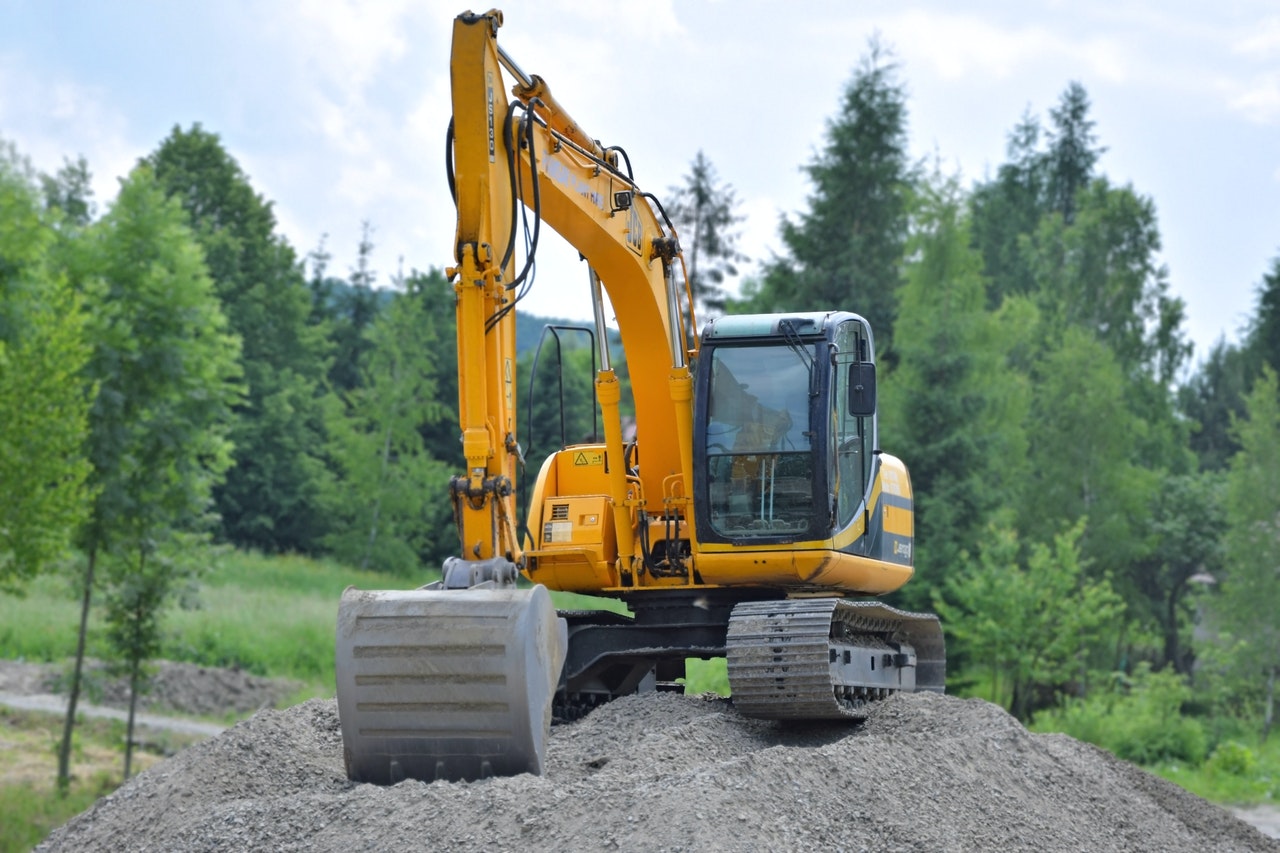 One of the most important aspects of groundwork is how it will be used. Many commercial groundworks companies in the UK take this into account when they are assessing a site and come up with suitable designs and solutions based on what they find. For example, there might be a need for a lot of structural support to hold up a new building, in which case the groundworks company might install deep foundations or use piling.
In other cases, groundwork might simply be used to create a level surface on which a new building can be erected. In this instance, the company might use a layer of hardcore topped with a layer of concrete. This is often done when there is no existing surface on which to build, as is often the case with new-build homes.
Derby Groundwork contractors can also be used for more minor tasks such as installing drainage, driveway installations or laying slabs and paving stones. Whatever the job, you can be sure that our Derby groundwork company will have the experience and expertise to get the job done quickly and efficiently.
Supply of Experienced Groundworks Workforce and top quality plant machinery
Everything from site clearance, drainage, to roads, pathway and foundation construction, our commercial groundworks team have got you 100% covered. Whatever your requirements are, we can tailor our services to offer a solution that will meet your exact specific requirements. We only use reliable, top-quality plant machinery that produces high standard work for your groundwork contract.
Commercial groundworks and excavation contract work, new foundations and drainage installation systems contracts, should only be completed by fully qualified groundwork professionals such as Derby Groundworks, as we have multiple years of planning and construction experience in this industry and take great pride in the groundworks services that we offer. If you have been searching for groundworks near me or groundworks contractors near me, then you will be wise to give us a call.
Why choose us for your groundworks?
There are many reasons why you should choose our groundworks company for your next project. Our contractors have years of experience in the industry, and we use only the best materials and equipment available.
We also have a team of dedicated professionals who are passionate about their work. We take pride in our reputation for delivering quality results on time and within budget.
In addition, our groundworks company offers a wide range of services, so we can meet all your needs. We can handle everything from site preparation to drainage and excavation. We also offer concrete and paving services, so you can have a complete one-stop solution to your groundworks requirements in Derby
There are many reasons to choose us, but here are just a few:
1) Our contractors have years of experience in the industry and use only the best materials and equipment available.
2) We are fully licensed and insured, so you can rest assured that your project will be done safely and correctly.
3) We offer competitive rates and complete flexibility when it comes to scheduling and budgeting.
4) We take pride in our workmanship and always aim to exceed our clients' expectations.
So if you're looking for a reliable, experienced groundworks contractor, contact us today. We'll be happy to answer any questions you may have and provide a free estimate. Thank you for choosing our groundworks company!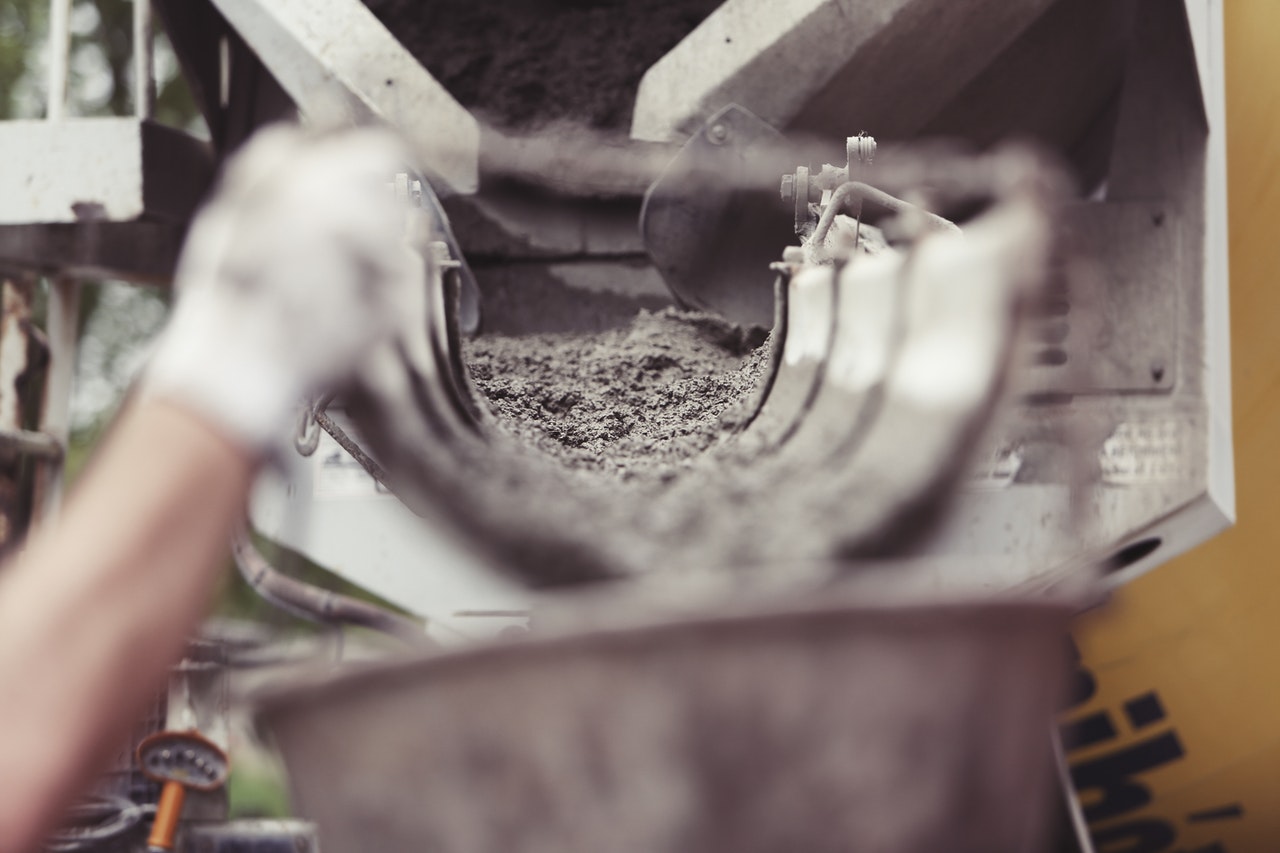 Foundation work can be categorised into three types: digging, piling, and concrete foundation rafts. Depending on the ground conditions and the size of your building, you may need to get multiple kinds of groundwork done before construction can start. Digging is usually enough for smaller buildings such as garages and sheds while piles are typically necessary for larger structures like warehouses and office blocks. Foundation rafts are often used in cases where the ground cannot support either kind of groundwork or if you want to build a structure that will be stable on unstable grounds. Piling and foundation rafts both offer good structural stability, but piling is more suitable for areas with shallow bedrock or soft soils, whereas foundation rafts are better for areas with a large water table or soft soils.
Once you have decided on the type of groundwork that is best for your project, with your architect and surveyor, the next step is to call us at Derby Groundworks to assess your foundation project, and quote you for the proposed work. The final step is to submit plans to your local planning authority. This may involve paying a fee and providing detailed drawings of your proposed foundation. Once your plans have been approved, construction can begin!
Call us at any time to discuss your foundation requirements.
Strip Foundations (Footings)
Piling (Piled Foundations)
Every business, industry and construction project has its own requirements when it comes to commercial groundworks drainage installation services UK. There is no such thing as one size fits all, so understanding the specific needs of your business or project is important before you plan for a new development.
We can arrange for one of our Derby Groundworks contractors to visit your site to assess the proposed drainage work and provide advice on what equipment, materials and techniques might be suitable for your project. We will also offer suggestions on how best to access and install equipment in order to minimise inconvenience and disruption during construction work.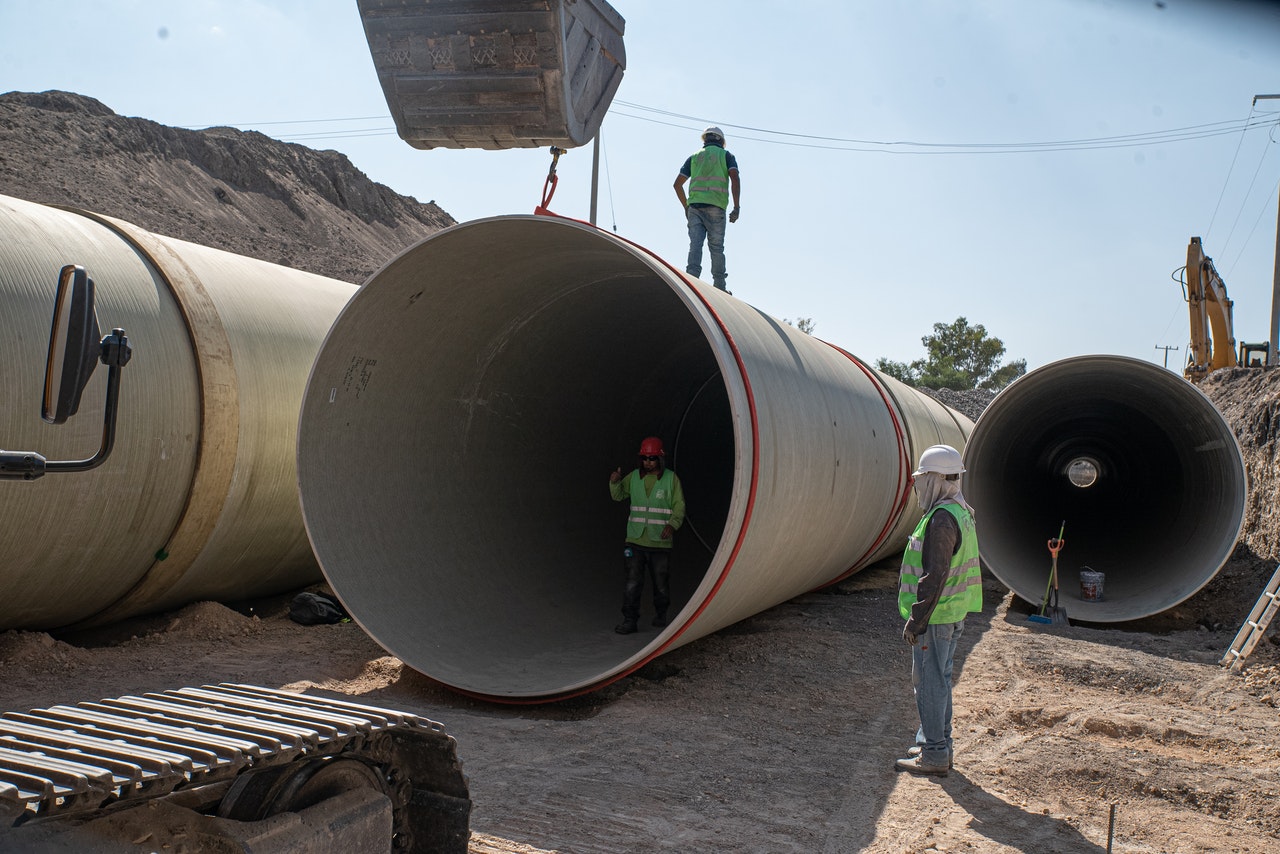 It's important that the drainage system installed satisfies not only current demands but can also cater for future expansion plans while still maintaining effectiveness.
If you're looking for any quality commercial groundworks drainage installation services in Derby, get in touch with us for a free consultation, expert friendly advice, and a quotation for any such groundworks.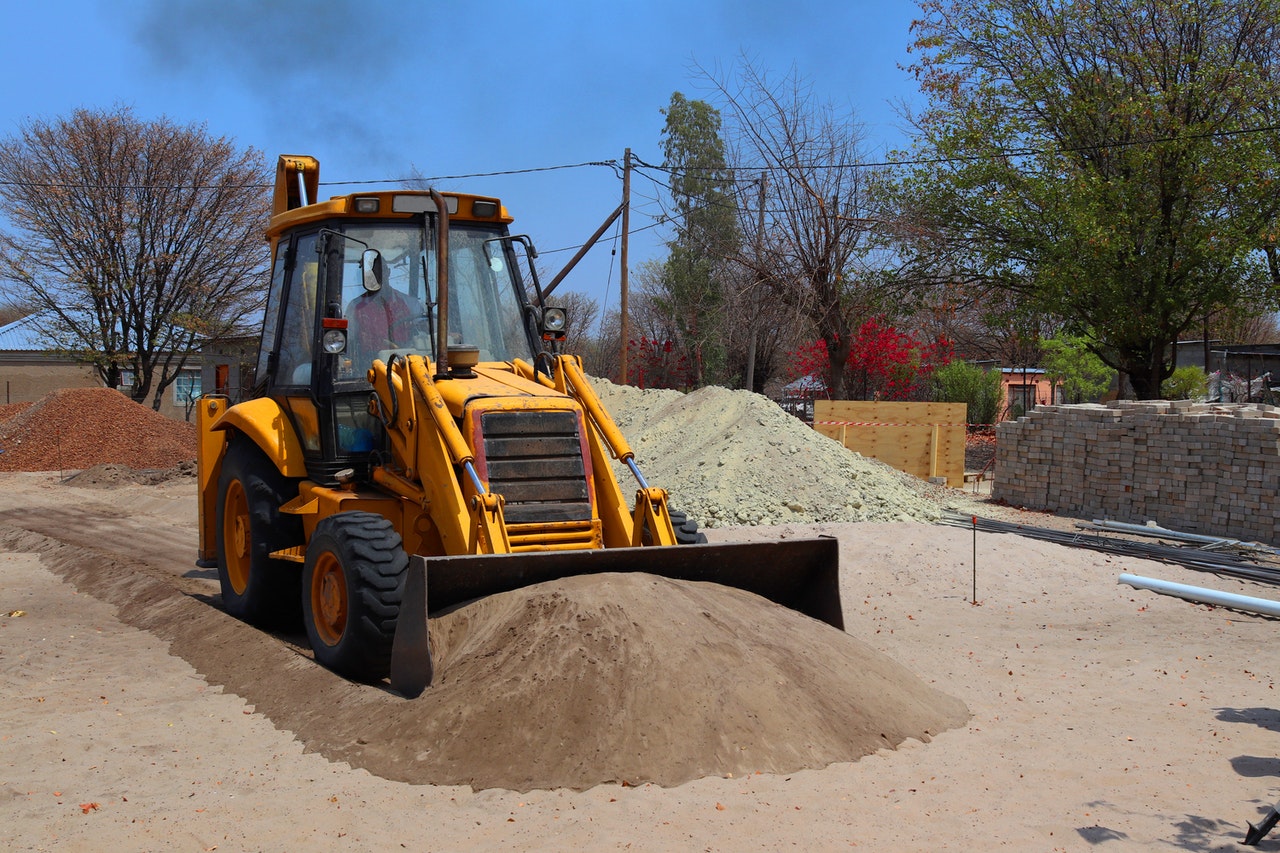 Here at Derby Groundworks, we offer a full range of site clearance services for groundworks and development projects in Derby and surrounding towns and villages. Our team of experienced professionals can provide a complete solution for all your ground clearance needs, from preparing your development site for construction to removing any unwanted vegetation or debris. We have the latest equipment and plant at our disposal, so we can ensure a quick, efficient and safe clearance operation. We understand that time is of the essence when it comes to development projects, so we work closely with our clients to ensure that deadlines are met. We also offer a comprehensive health and safety service, ensuring that all staff and operatives are fully trained and compliant with the latest regulations.
Bulk excavation is the process of excavating a large amount or volume of soil using heavy construction equipment. It's usually used to build foundations for buildings, roads and other major infrastructure projects.
Who needs to do Bulk Excavation?
Bulk excavation is often carried out on new developments and building sites where there are no existing roadways or utilities in place. If you need to extend your office space or turn your back garden into a swimming pool – our bulk excavation service can help make it possible. We'll work closely with you throughout the project so that we're able to install all of the necessary services which are required for final completion including power supplies, gas lines, water mains etc.
How much does it cost to do bulk excavation?
The price of our services is based on the load capacity of your site, not just in terms of weight but also in regards to the size and shape of the loads. We will take care of all necessary licenses, permissions and permits in order for us to be able to carry out the work in accordance with your requirements.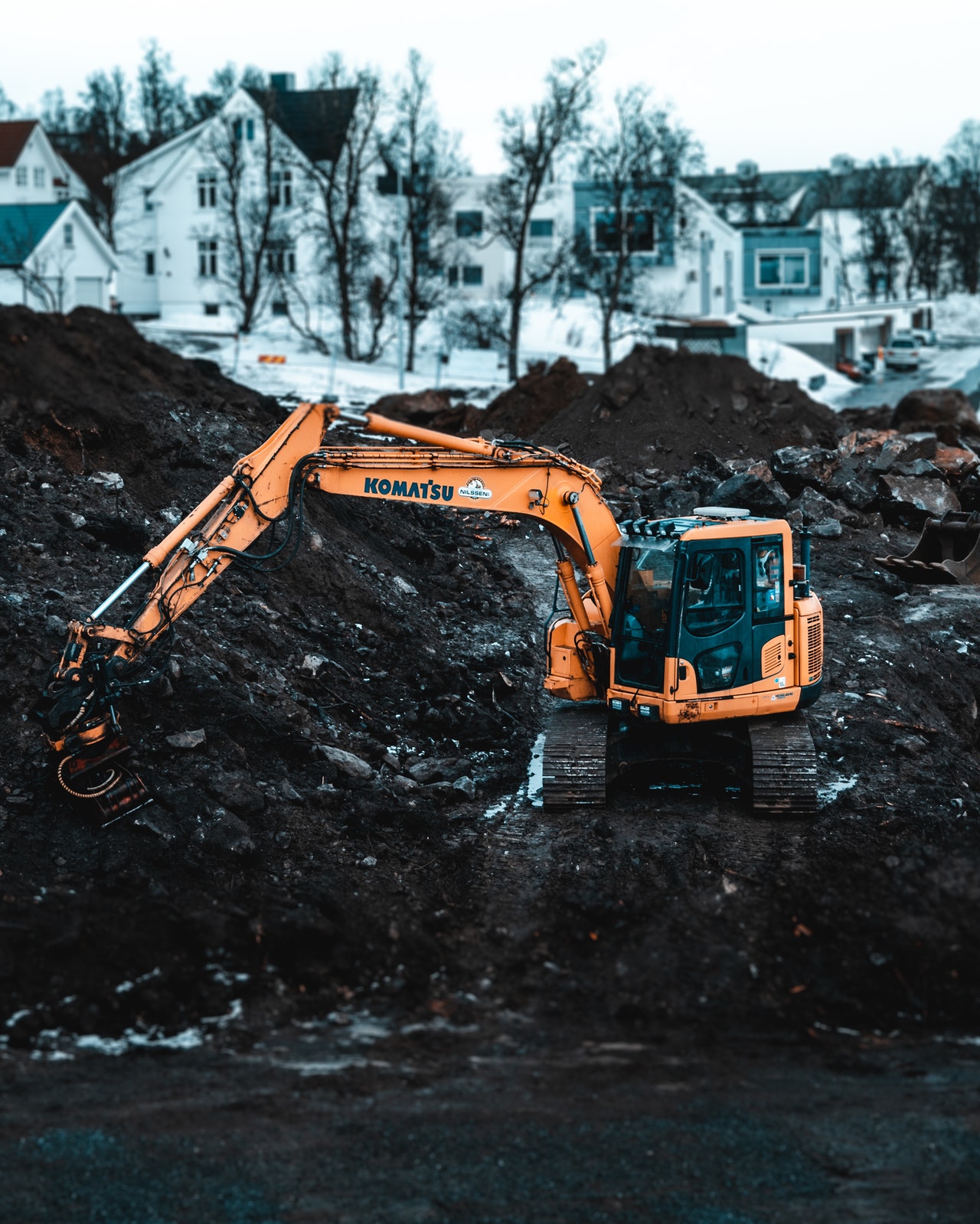 Why choose us for your bulk excavation?
We are one of leading online portals which provide guide information about quality Bulk Excavation Services at affordable prices, Our service is known for providing superior service when it comes to Bulk Excavation Near Me location. Our team uses high-quality materials while carrying out their tasks, making sure that all the work is done safely and quickly. We are always on time with all our services, being able to complete your job at the time you have scheduled it for.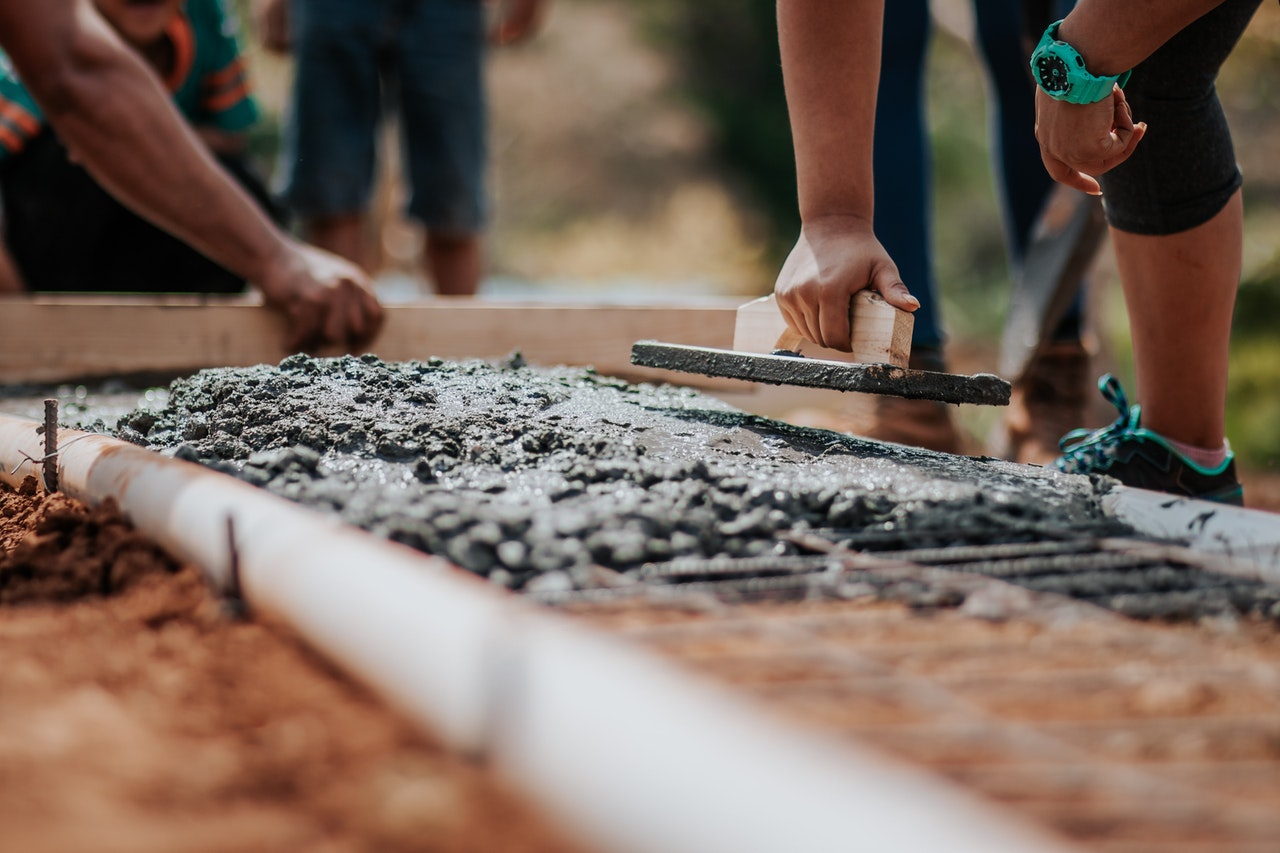 We have a team of experts who can carry out any type of reinforced concrete work. We have been providing this important service for over 20 years now, which means you can count on us to deliver the highest quality workmanship. Our services are fast, efficient, and cost-effective; you really cannot ask for more than that.
There are many benefits of using reinforced concrete. Firstly, it is incredibly strong and durable; it can withstand weather conditions and heavy loads. It is also a very sustainable material, which means it can be reused or recycled. This makes it a more environmentally-friendly option than other materials such as steel or wood.
Reinforced concrete is also a very versatile material. It can be used for a variety of applications, such as bridges, foundations, and walls. It is also fire-resistant, which makes it a good choice for public buildings and other high-risk areas.
If you are looking for a reliable and experienced contractor to provide reinforced concrete services in Derbyshire, then you can rely on us. We have years of experience in the industry, and we use only the highest quality materials and equipment. We also have a team of experienced professionals who are dedicated to providing a high level of customer service.
If you are interested in learning more about our reinforced concrete services, or if you would like a free quote, please contact us today. We would be happy to answer any questions you have.
Some of the reinforced concrete services we offer:
Raft Foundations
Reinforced concrete beams
Piling (Piled Foundations)
Frequently Asked Questions
How to find a good groundwork company
You can also ask a groundwork contractor for a list of jobs that they have done in the past. This will help you find out if anyone has had problems with their work and it will allow you to see if there is any pattern to these complaints. If the company has completed many projects, whether good or bad, then this will give you a good indication of what to expect from them.
You can also ask the groundwork contractor for references. This is where you will get in touch with some of their past clients to get an idea of how happy they were with the work that was completed. Some companies might be hesitant to provide you with this information, but it's definitely worth asking them because it can give you a good idea of how they go about their business.
What do groundworkers do UK?
So what exactly do ground workers do? Well, basically, they are responsible for the preparation of sites for construction or renovation projects. This includes tasks such as excavation, leveling, and grading. They may also be involved in the installation of drainage, kerbing, and fencing. In addition, they may be responsible for the compaction of soils and the provision of temporary roadways and hard standings. Ground workers must be experienced and qualified in order to carry out their work safely and efficiently. They must also comply with health and safety regulations at all times.
Drainage installation: Good drainage is essential for any construction project as it helps to protect the foundations from becoming waterlogged and unstable. In most cases, a series of trenches will be dug around the edge of the site and then filled with a perforated pipe system. This pipe system will collect any excess water and direct it away from the site.
Foundation construction: The foundation is the most important part of any structure, and it's essential to get it right. A good foundation will ensure that your building or structure is stable and safe. Groundworkers can construct a foundation using a variety of methods, including concrete slabs, strip footings, and raft foundations.
Concreting and paving: Once the earthworks are complete, the next step is usually to lay a layer of concrete or asphalt over the entire area. This provides a smooth surface on which to install fixtures and fittings, as well as making the area safe and easy to walk on.
Service installation: Once the basic groundworks are done, specialist trades people can come in to install services such as water, gas, and electricity. This is a complex process that requires careful planning and should only be undertaken by professionals.
Underpinning: This is the process of installing new foundations for a building where the original ones have been damaged or are no longer adequate. It is a specialist job that should only be carried out by experienced professionals.
Piling: Our groundworkers will often use piling when they are constructing new buildings or when they are repairing existing ones. It is an important part of the construction process and it helps to ensure that the building will be stable and safe. If you are planning on doing some building work then you might want to hire our Derby commercial groundworks services in order to get the piling done.