Our Concrete contractors are responsible for heavy-duty construction projects where concrete is the main material. This can be anything from precast concrete beams, concrete block flooring, concrete car park constructions,  concrete bridge building, or any kind of architectural concrete structure that is required for your development project. Our concrete services cover all types of commercial and residential concreting, including houses, schools, libraries and shopping centers, agricultural buildings, and large developments. You can call us anytime to discuss your requirements, we can always tailor a solution to match your concrete needs.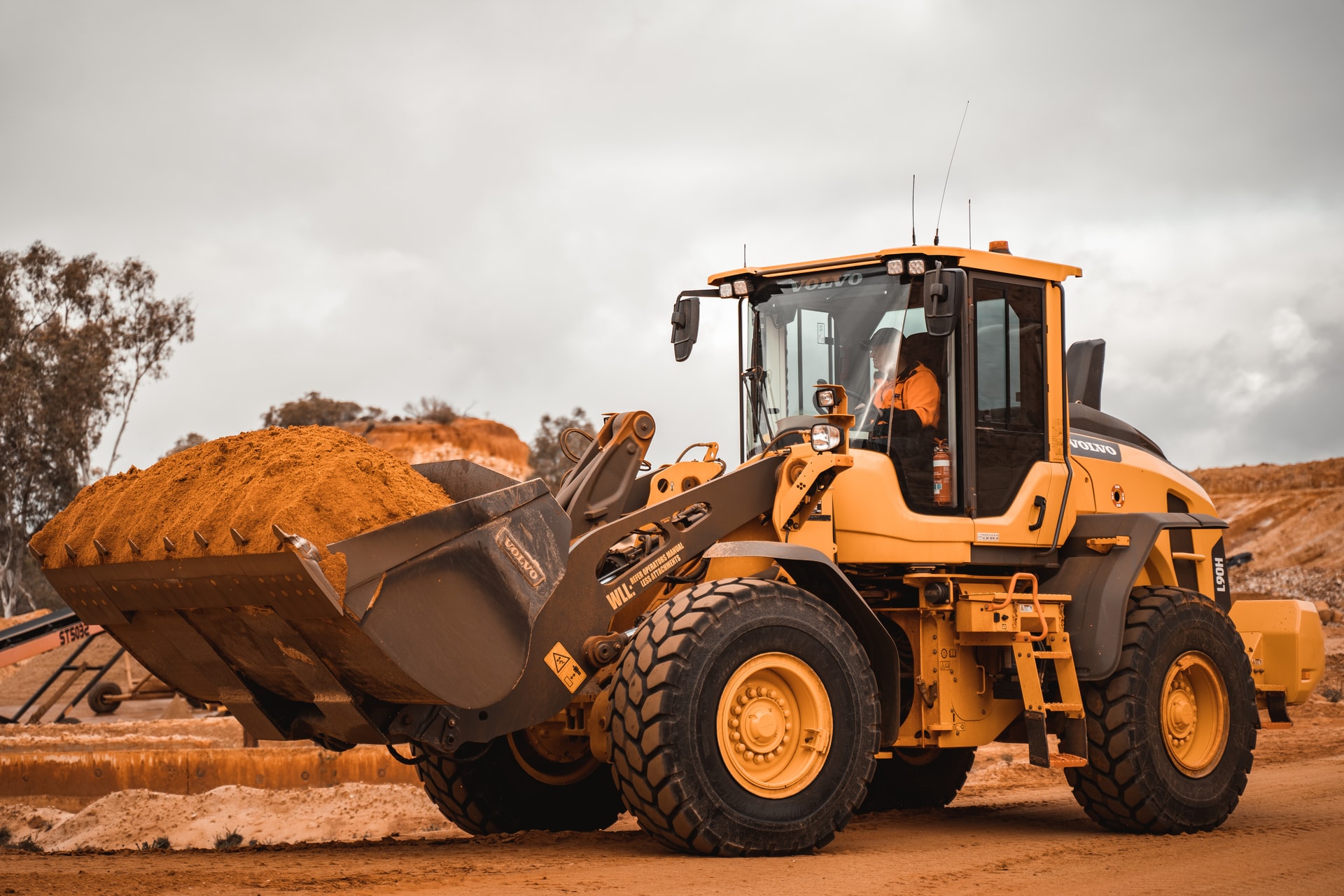 Here is a selection of the service we do:
Reinforced concrete slabs are sometimes referred to as "precast" slabs because they are poured in place on site but then cured at the factory before being shipped to the job site. Precast slabs can reduce installation costs significantly by taking advantage of economies of scale only found in large fabrication facilities capable of producing many different  types of precast concrete products.
Precast slabs are generally more expensive than traditional cast-in-place, but they can also be produced in longer lengths and larger sizes than those that can be poured on the job site. With proper detailing, precast slabs can bear heavy loads and withstand transportation to a remote installation site. Even though a slab may have been "precast," it does not mean it is less durable or less strong than a traditionally cast slab. In fact, most modern floors built with precast slabs have life spans equal to those installed using traditional cast-in-place methods.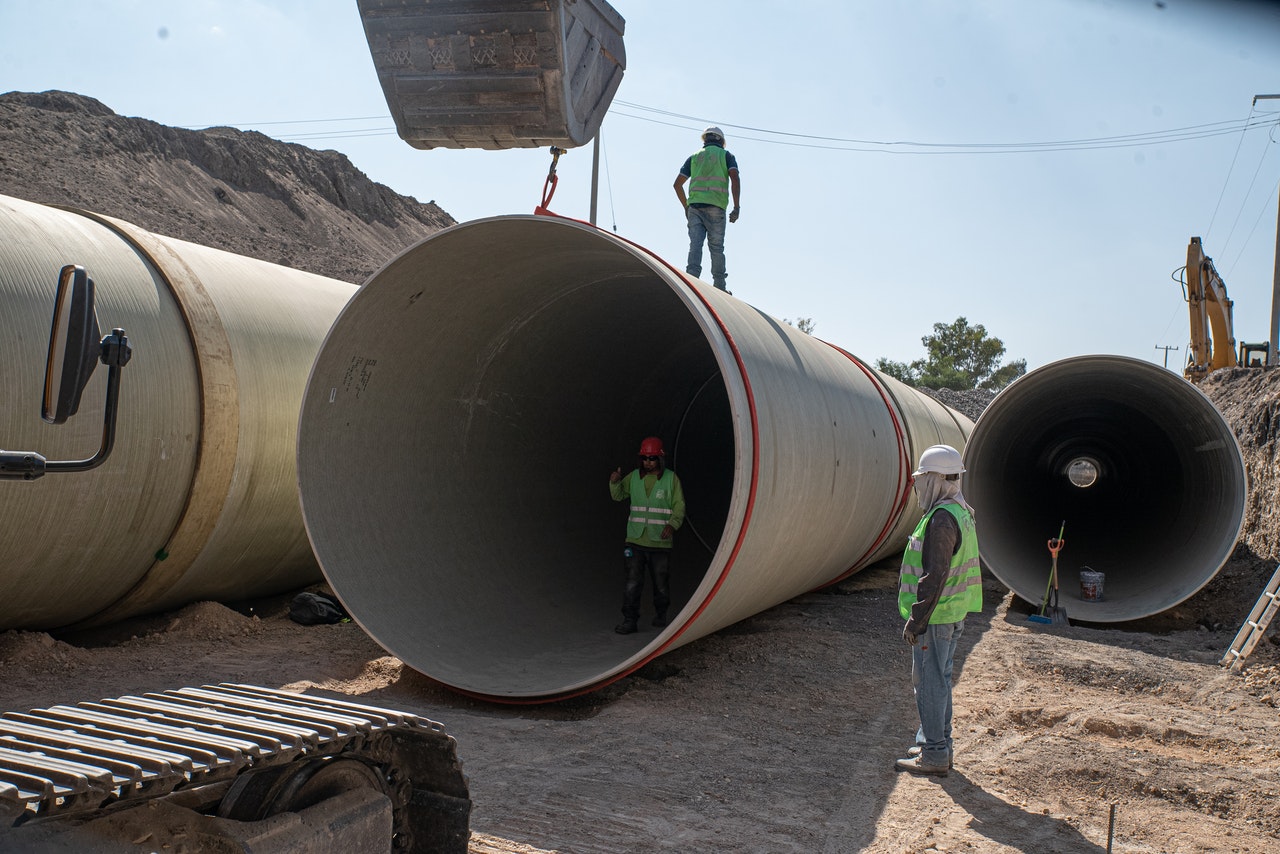 Precast concrete services are available throughout the country and offer quick results for large commercial projects. The process involves sending out crews to pour pre-made structures like parking garages, pathways, curbs and any other architectural structures needed. All structures are monitored by quality control inspectors who make sure that all regulations are followed. For companies looking to save time, money and labour on their upcoming construction project should consider utilising precast concrete services. There is no limit to what can be built with this service including bridges, overpasses, roads and dams as well as athletic stadiums and arenas.
They consist of steel bars (reinforcement) that run through the concrete and provide it with additional strength. They also cover any holes in the concrete and create a smooth, sealed surface. Before we start work on reinforced concrete beams, we assess the necessary reinforcement required for the job, such as how many steel bars will be used and what size they should be so that our client's floor is safe and secure after we finish. When the reinforcement in concrete beams is installed, we will then fill in the concrete. This can be done in a number of ways. We can either pre-mix it and pump it to the site, or we can bring ready-mixed concrete to your development project. Concrete beams come in a selection of sizes to match our customer's requirements.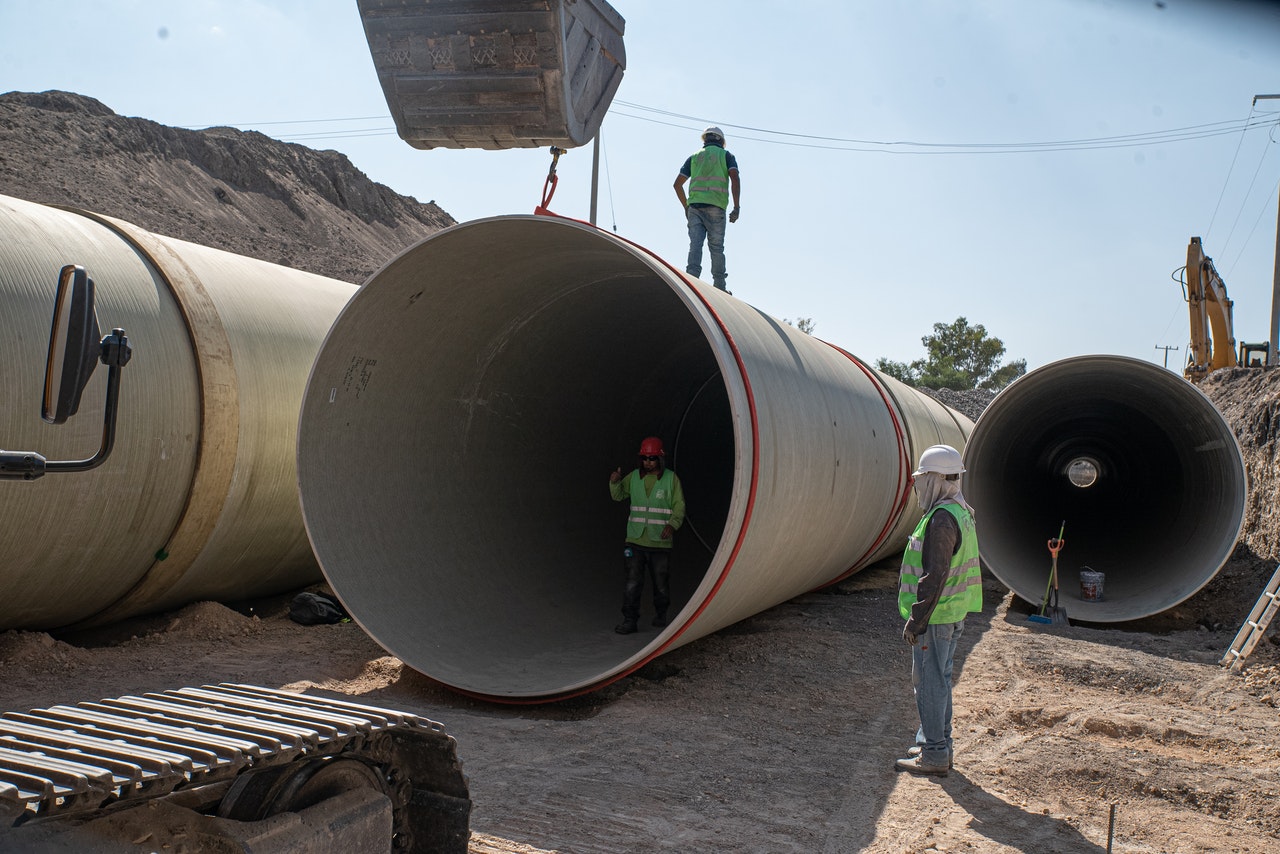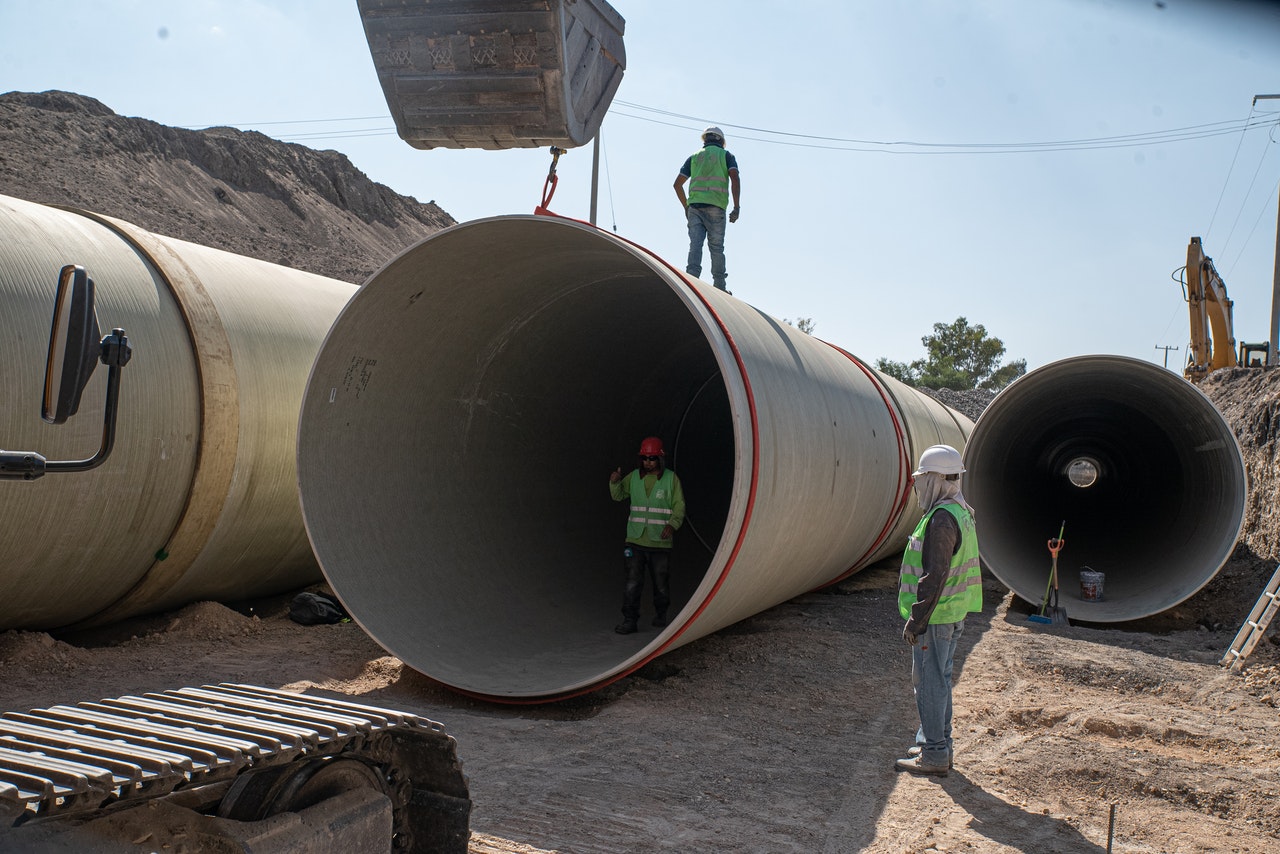 The columns are the main element of every building and we know how important it is to make them done right. We can build all sorts of concrete columns: slender and with a tapering form, cylindrical (round), polygonal (hexagonal, octagonal, etc.), prismatic (shaped like a cube or a rectangle), or else circular. However, there's only one that deserves our special attention-the reinforced concrete column. It supports vertical loads such as floors and roofs of multi-story buildings and high towers. Reinforced concrete columns consist of steel bars that provide strength for the resulting product. The concrete acts as a load-bearing element so you can use thinner pieces of steel than in the case of monolithic ones. It also provides corrosion resistance.
Site-cast concrete floors
For industrial and commercial applications, site-cast concrete is often chosen because it can provide an extremely quick return on investment. The installation process for this type of flooring typically takes less than a day. This makes it ideal for temporary workspaces or pop-up retail spaces. It creates strong, durable floors that are easy to clean, maintain and repair. It is also very competitive with other types of flooring materials, being about half the price of tiled or wooden floors.
Concrete is a strong and durable material that has been used for flooring in industrial and commercial installations for many years. Concrete boasts a number of benefits when compared to other types of flooring, including its low cost, energy efficiency, and simple method of installation. Commercial concrete flooring comes in a large variety of shapes, sizes and finishes. The most common type of concrete that is chosen by contractors is often high-strength concrete or cement screed that can be laid between 70mm -100mm thick on top of the sub-floor. This forms an ideal substrate for laying ceramic tiles, vinyl, timber plank floors, etc. Talk to us for your concrete Nottingham and all related services.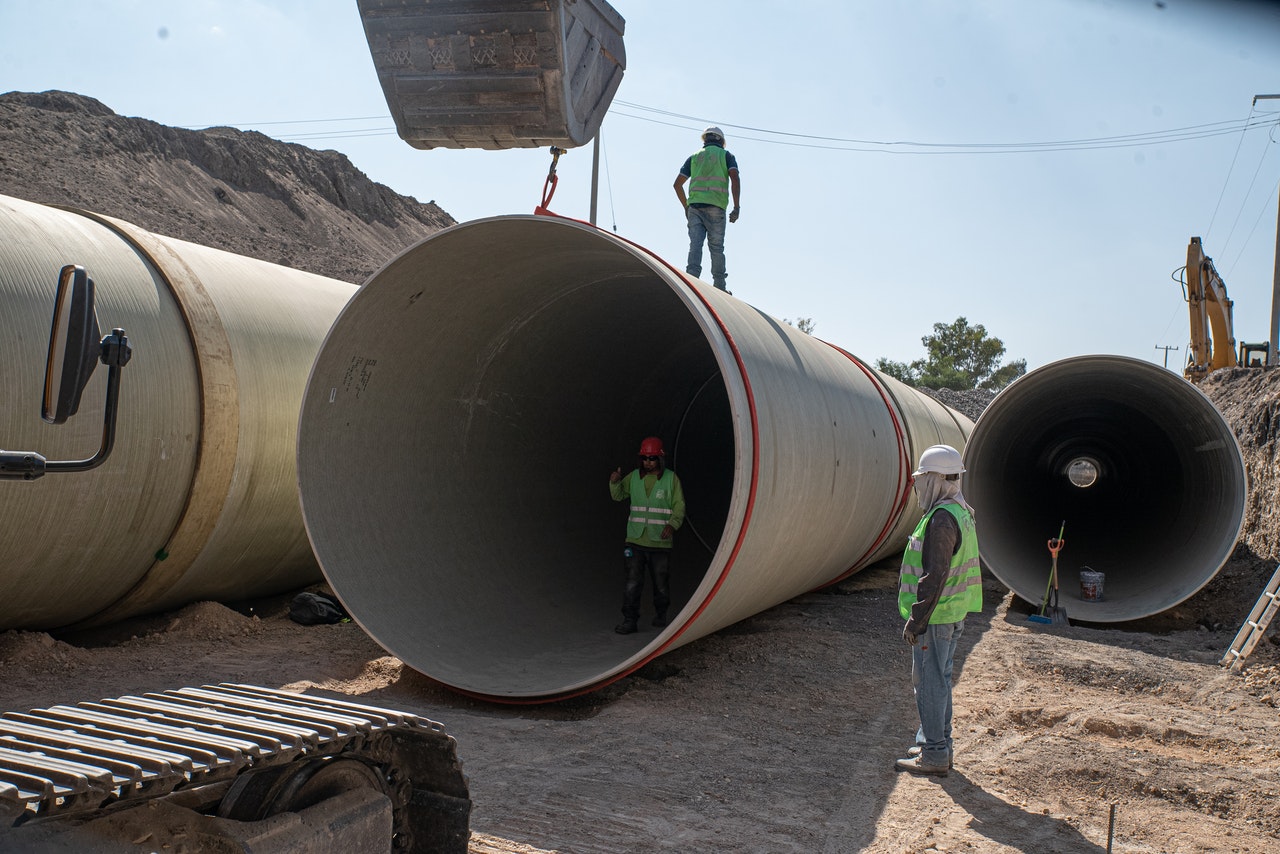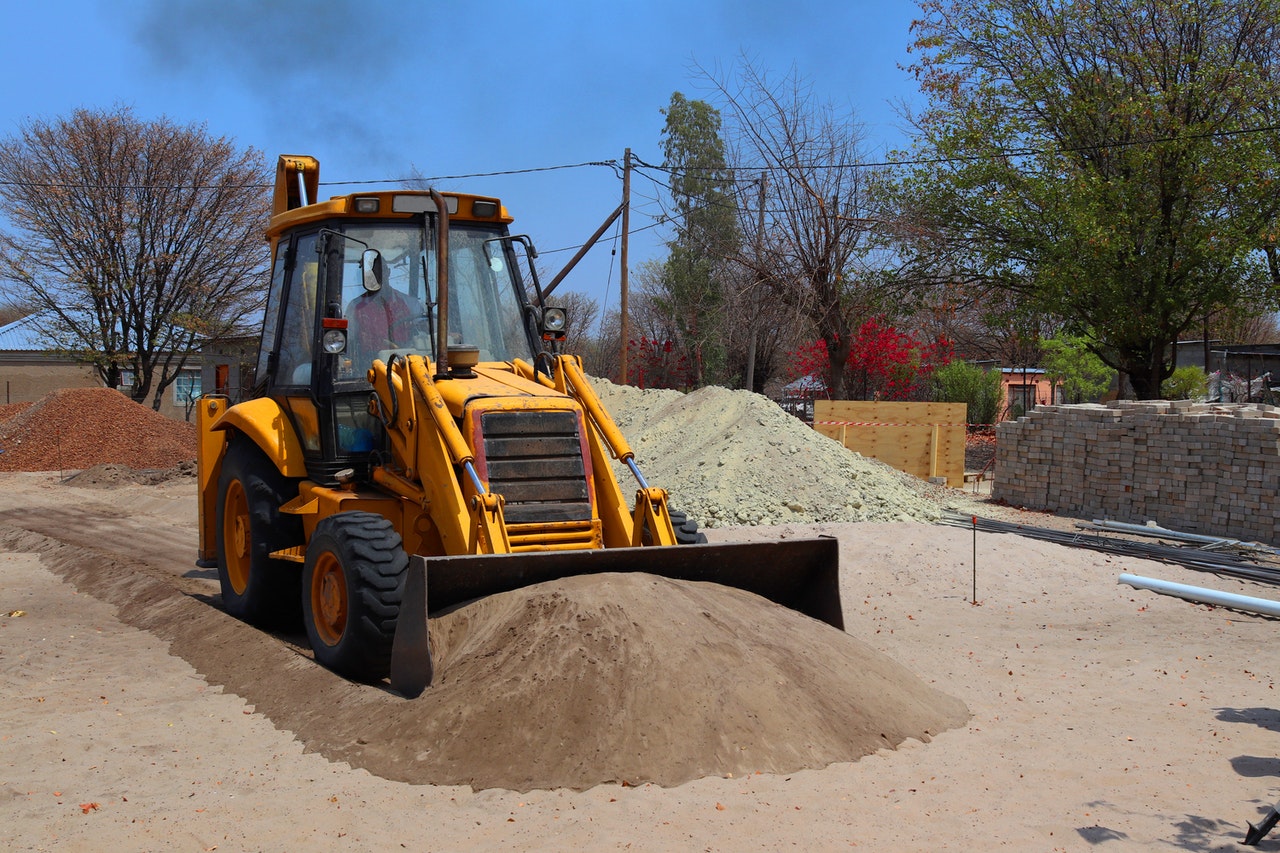 Block flooring is typically used for outdoor applications such as patios and decks, but it can also be used indoors. It's composed of interlocking precast concrete blocks that are typically 8 inches by 8 inches by 16 inches. When the blocks are locked together, they create a generally flat surface. Block flooring can come in different colors and textures and may mimic stone finishes like flagstone or slate. The material is durable and requires little maintenance – however, note that some manufacturers recommend sealing it periodically to ensure its durability. Also keep in mind that the block has a tendency to become slippery when wet, so use caution around areas where moisture may collect on your new patio or deck.
Concrete Kerb laying service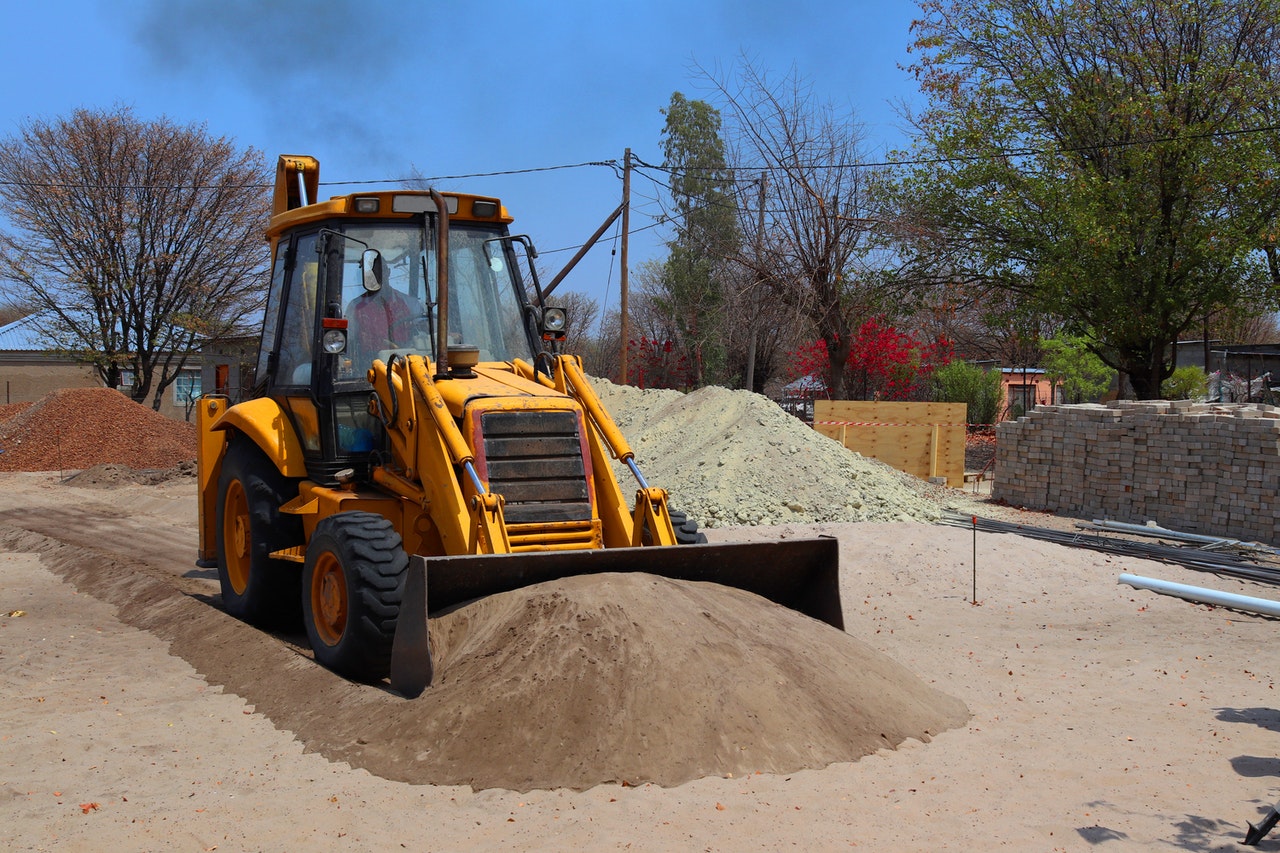 Are you looking for a polite, reliable and experienced concrete kerb laying service in Nottingham? We have been laying quality kerbs since 2000.
One of the most important steps in road construction is the installation of kerbs. A concrete kerb is strong, durable, weatherproof and aesthetically pleasing when installed properly. The pavement can be made to look more appealing by adding an edging strip around it. It lessens the chance of damage to vehicles and provides added safety for pedestrians. The appearance of pavements is integral in many places throughout UK cities, towns, and villages – perhaps even most visibly so in areas where people live or shop regularly. Kerbs are often part-and-parcel of their surroundings, with kerbstones acting as a barrier between the home/shopfronts and roads that surround them.
Concrete paths and walkways
Concrete footpath installation is the process of pouring concrete in a way that it creates flat, walkable surfaces. These paths can be used for residential areas to accommodate foot traffic, or in commercial spaces to help customers move more easily around the building.
Designing a suitable footpath structure so that it is both aesthetically pleasing and functional. This includes creating well-designed drainage channels, compacted gravel beds beneath slabs.
This service is also helpful in industrial locations, where it can reduce accidents by creating clearly defined separation between hazardous machinery and safe pedestrian zones. We only build strong, long lasting concrete paths and walkways, call us now for a fast quote, and quality customer service. Concreting is a principal job for us! We have been in business long enough that we have a wide range of satisfied customers who will vouch for our high-quality processes and workmanship.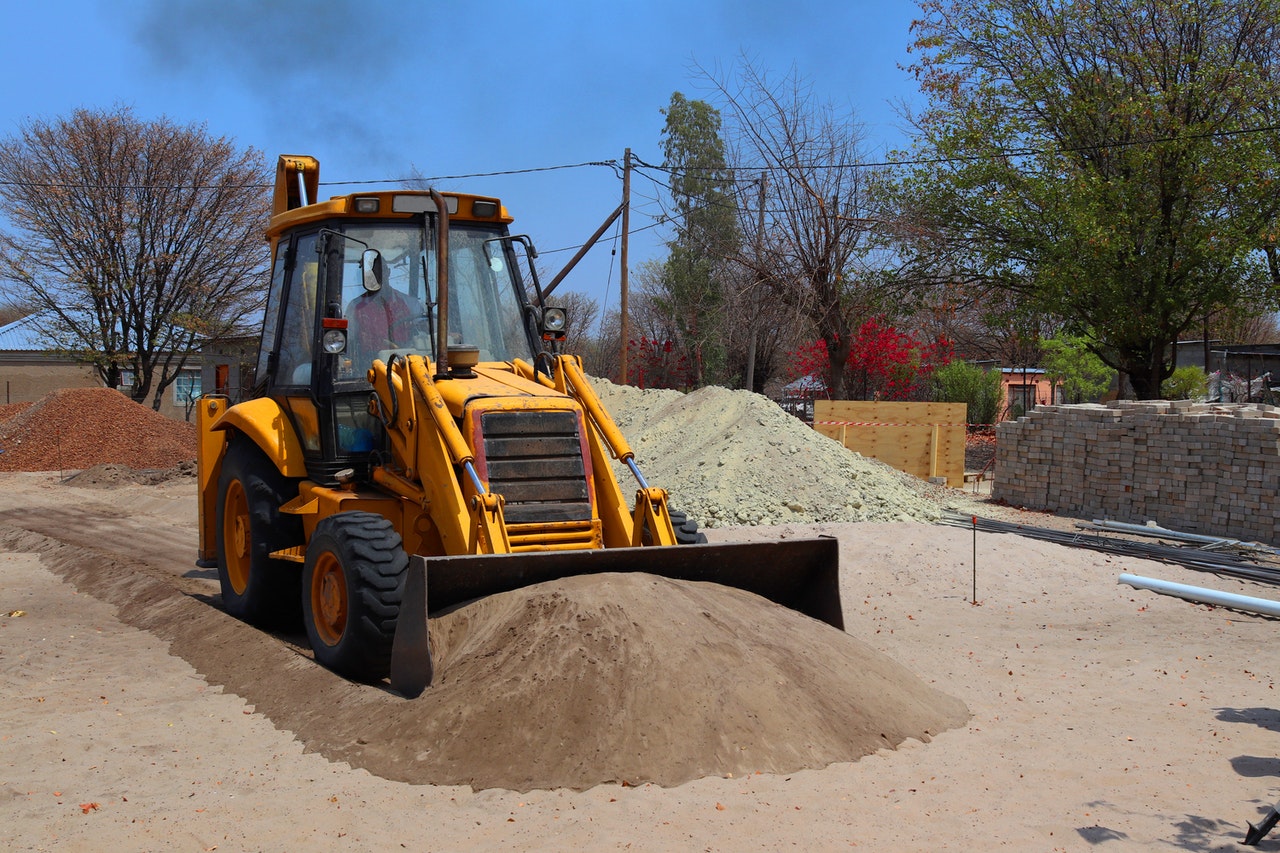 In-situ concrete is a type of concrete that has all the components of regular concrete but with none of the aggregates. Instead, sand and gravel are mixed into a slurry form and poured directly onto a subgrade. In-situ concrete must be placed by pumping or tremie methods to remove air from the slurry as it is laid down so as to prevent voids from forming in the material.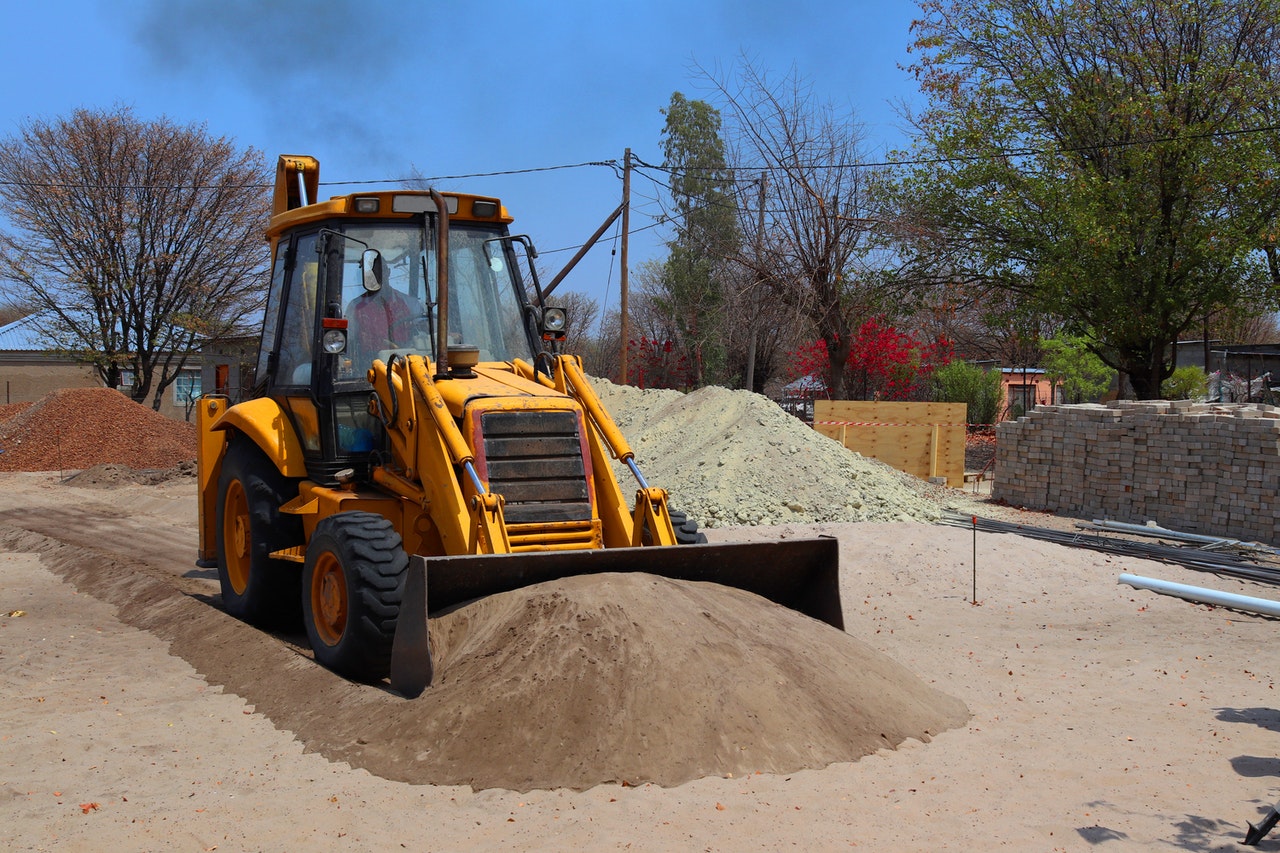 In-situ concrete is used on bridge decks, roads, parking lots, etc. In-situ has been gaining more attention for some time now due to its environmental friendliness compared to normal aggregate concretes that have cement content higher than 70%, causing carbon issues. A study on the life cycle of carbon emissions from concrete indicates that the production of a tonne of in-situ concrete emits an average 1.8 tonnes less CO compared to a regular aggregate one, as well as producing 40% less VOCs and 20% less NOx resulting from the curing process. The lower energy consumption makes it energy efficient as well as reduces greenhouse gas emissions. In-situ concrete is also growing because it is typically faster than conventional pours, speeding up construction timeframes.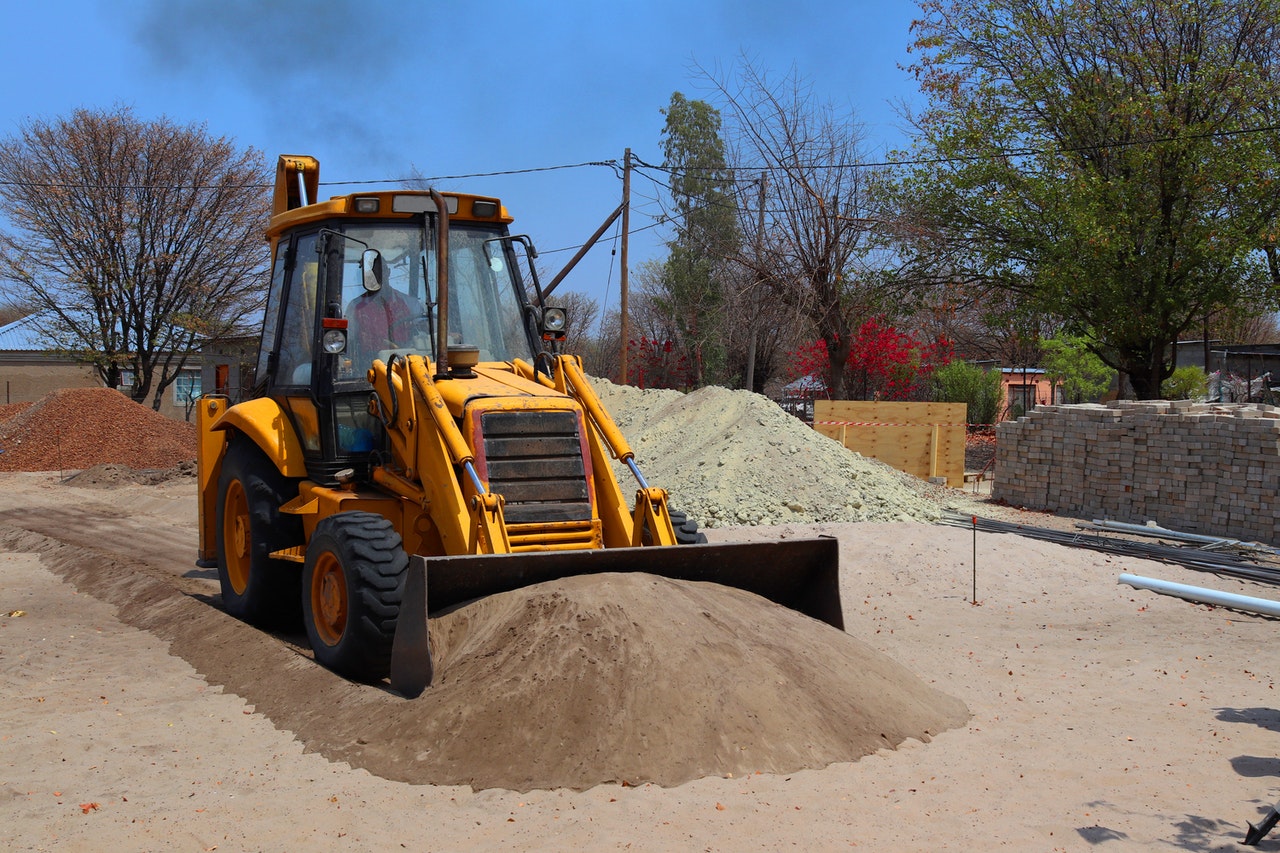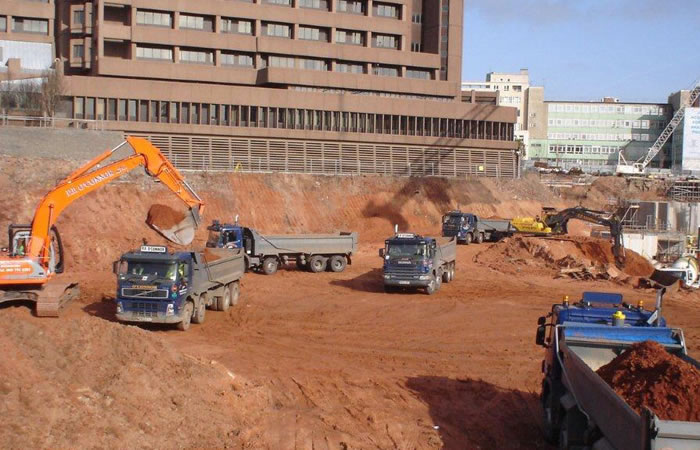 A driveway is a path or strip of land which leads from a road to the entrance to a residential or commercial building, and it's mostly covered by concrete slabs so you can park your car on them. Driveways are made of different materials such as concrete pavers, asphalt, or gravel. Concrete driveways come in several shapes and forms – concreted straight, concreted curves, also with decorative concrete coatings for that special touch. If you want to replace your old driveway with a new one, you should consider installing a concrete driveway service. You can use either prefabricated or poured-in-place concrete for this kind of project. Poured-in-place concrete requires less preparation work from the homeowner since no forms have to be built. On the other hand, prefabricated concrete driveway installation is easier to repair and replace when needed. Concrete driveways are practical investments that will increase the value of your property for years to come. These special types of paving can withstand some adverse conditions like ice, snow, or even high temperatures without cracking, breaking, or deteriorating with time. A concrete driveway is a preferred choice for many homeowners, as they are virtually maintenance free, apart from a jet wash once in a while. The main component of a concrete driveway is the sub-base preparation, it's imperative that the correct material is laid beforehand, as this will be crucial to your concrete drives strength, and ensure that it stands the test of time.
Concrete pumping is a process that helps to transport wet concrete from the place of batching to the construction site. It is carried out by water pumps or vacuum pumps which are mounted on trucks. Since the 2000s, this method has become increasingly popular not only due to its economic benefits but because it allows for high precision in placing concrete which has led to fewer accidents and other related problems for both employers and employees who work on those projects. Construction companies will often now opt for ready mix concrete as it brings with it many more advantages than traditional methods such as large volumes of concrete can be delivered almost anywhere at any time required.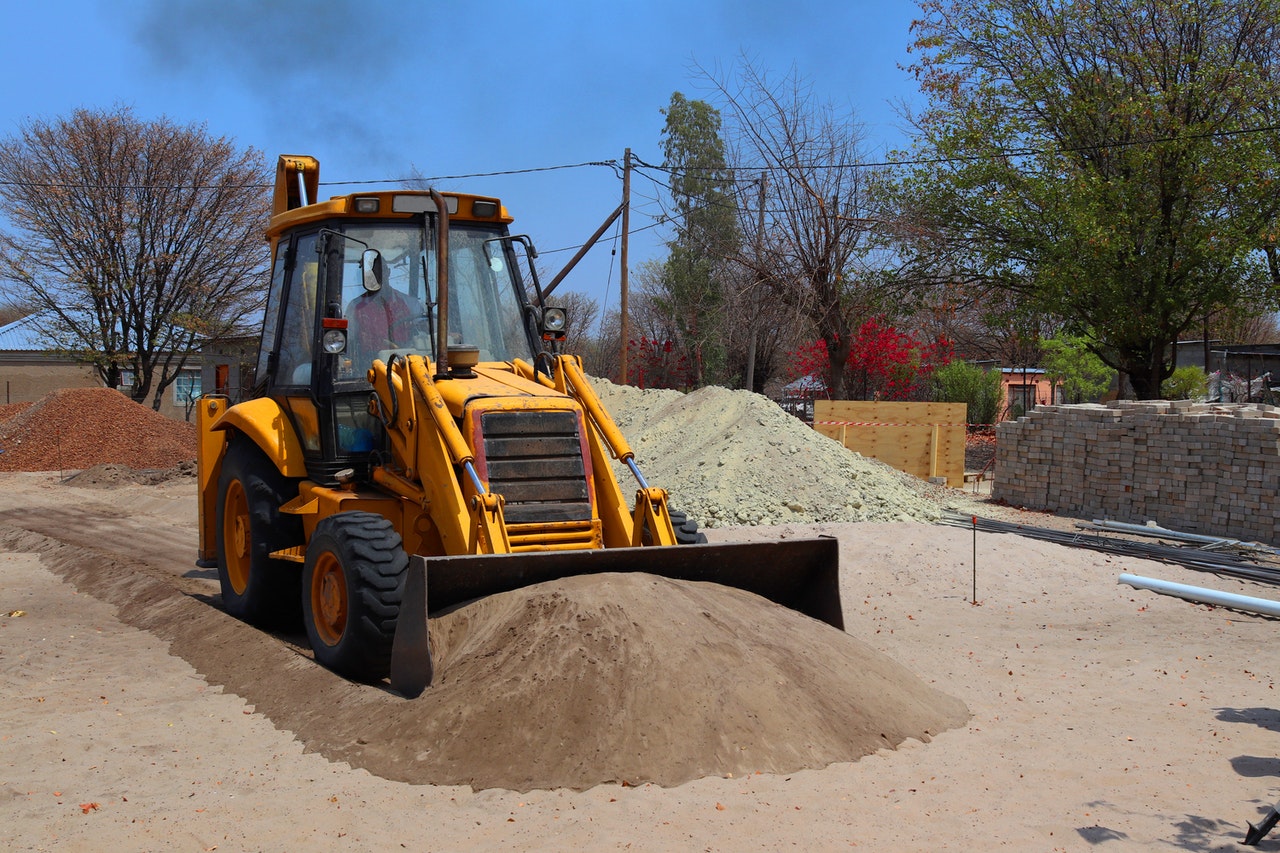 We offer concrete line pumping, and concrete boom pumping services throughout Nottingham and Derby.